We've all seen the loyalty gimmicks employed by big name retailers... But as a small to mid-sized business owner, have you ever wondered if a customer loyalty program could actually work for you? It can! For today's Tuesday Tip, we had a chat with Deanna Gulino fromStrawberry's Pub & Pizza of Woodbridge, New Jersey, to provide a living example of a customer loyalty program that has had a big effect on a small business.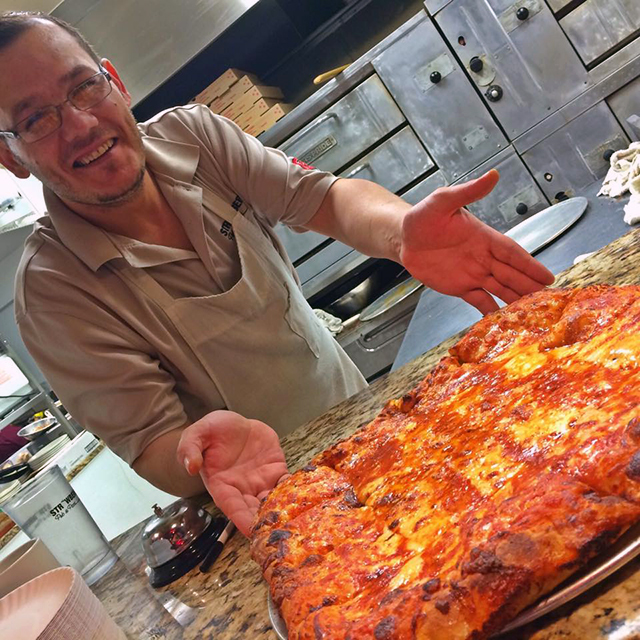 "Our Mondays have been fabulous - I can tell you that it has at least doubled business, which is phenomenal."
When Deanna and her family bought Strawberry's, the previous business owner had started a "buy 10 pies, get one free" loyalty system with a simple punch card - a great idea to motivate repeat business. When the Gulinos added their Dinerware POS, they were able to easily assign point values to the pies and integrate magnetic swipe and keychain cards to tie the program into their customer database.
For the Gulinos, one of the greatest things about incorporating loyalty is the ability to adjust the program to target trouble spots. After a period of quieter than usual Mondays this past summer season, the family identified a problem and came up with a solution. They started doubling the points earned for pizzas purchased on Mondays. The results? Success!
After a couple of quick announcement via email and social media, word spread quickly that "if they purchase a pizza on Monday, the points rack up rather quickly," said. Deanna. As a result, "our Mondays have been fabulous - I can tell you that it has at least doubled business, which is phenomenal."