EdgeServ POS (formerly known as Synetouch), released a completely redesigned restaurant point of sale solution – EdgeServ Version 2020 and we are so excited to offer this modern tablet POS solution to our local restaurant & bar community! Designed specifically for the restaurant owner-operator, EdgeServ POS Version 2020 includes a fresh, updated design – intuitive, easy to use, and feature-rich, with flexible workflow settings.1


1. Redesigned User Interface
With a new, modern and intuitive user interface, users find it easy to navigate the point of sale software. No more staring at the screen, trying to find the right buttons. Users can easily change screen views and the ordering screen offers an updated easy to navigate layout with a left to right workflow and the ability to perform many functions on one screen. These new intuitive workflow features and redesigned user interface helps onboard new employees easier; they will catch on quick! Each user can change their viewing preference to a light or dark mode, which makes the screen easier to read, while reducing strain on the eyes.


2. Save Time & Increase Productivity
We understand that both managers and staff are pulled in many different directions throughout their shift and how each second saved, helps in big ways. Below are a few examples on how these enhanced features can help managers and staff save time and increase productivity.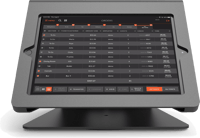 Select Multiple Tickets and Choose Function
You now have the ability to select multiple tickets at once. Whether you need to transfer multiple checks to another server at shift change, or close, void or cash out multiple checks; it can be done with a quick press of a button.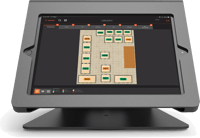 Change Views for Easy Access to Real-time Performance
Easily change views by table layout, grid or list views by room or all rooms. Restaurant Management can quickly and easily access information on orders, totals, table occupancy, etc.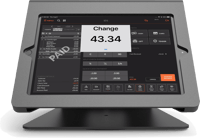 Accept Payments Faster
With Quick Cash and Quick Credit, skip the traditional payment screen and accept payments directly from the ordering screen.


3. Update Staff in Real-time
Keep staff up to date in real-time with the ability to add messages to the login screen. Staff can easily access instructions or 86'd items. They can reference these items at any time throughout a shift or print it out for easy access. Messages are easy to update and edit in real-time.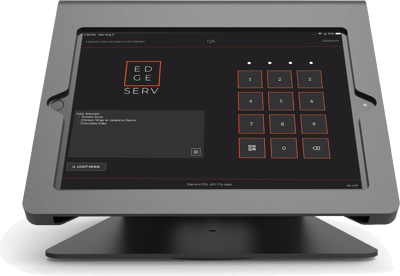 If you are looking to streamline your operations and increase your bottom line, let's talk - sales@cervion.com or 1.877.426.7246.
---
Cervion Systems is a Point of Sale provider with offices in New York, Pennsylvania, and South Florida. Founded in 1996, with over 20 years of professional POS service experience, Cervion is the leading VAR (value added reseller) offering restaurant Point of Sale. Cervion provides restaurants and bars with local sales and service, modern Apple iPad point of sale systems and affordable programs for new and existing restaurants. Please contact Cervion Systems at 877-476-7246 or sales@cervion.com


View the Press Release Here: https://tinyurl.com/edgeserv-version-2020
Retail Solutions Providers Association (RSPA). (2020, July 9). EdgeServ POS Releases Version 2020, the Restaurant Point of Sale System by Resellers for Resellers. Retrieved from https://tinyurl.com/edgeserv-version-2020